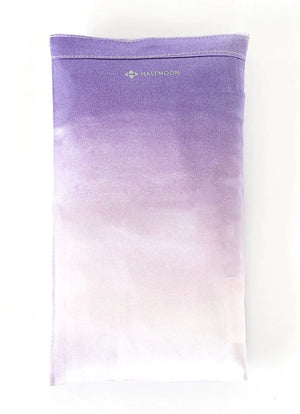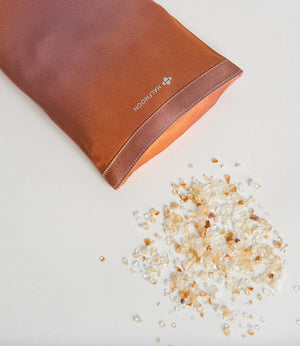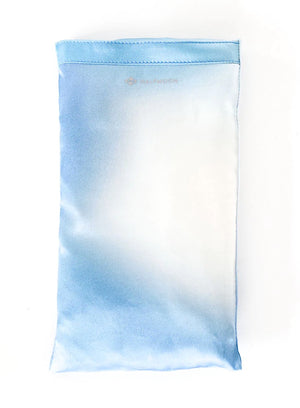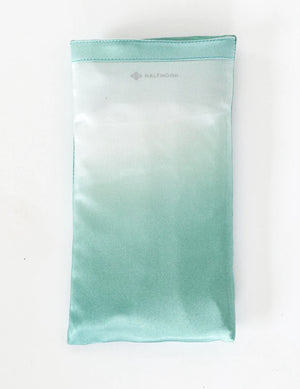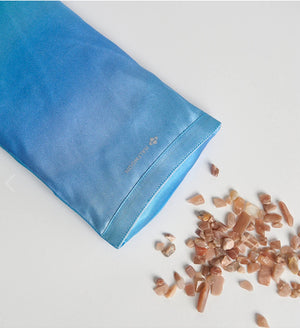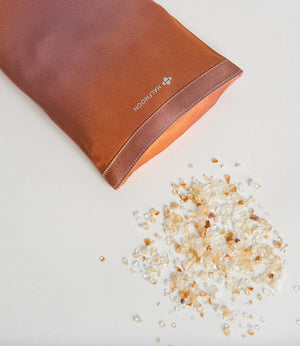 Crystal Collection Silk Eye Pillows
Infuse your Savasana with the healing power of crystals. The Crystal Collection Silk Eye Pillow is pure bliss during restorative yoga, before bed, or after screen time. Organic wheat berry, natural gemstones and a lavender fill is naturally cooling, soothes dry eyes, and relaxes the mind and body.
FEATURES
Natural gemstones inside

Soft silk cover

Custom dyed and designed for Halfmoon

Relieve eye strain

Relax facial tension

Soothe dry eyes

Calming lavender scent

Heatable for the ultimate relaxation (remove cover while heating) 
Amethyst is known to be a protective stone linked to the crown chakra. Removing negative thoughts and purifying the mind to rid one of Amethyst darkness when used during meditation and rest.
Citrine is a crystal associated with confidence, prosperity, and success. It's thought to help promote self-expression, joy, and motivation.
Clear quartz serves as an amplifier of your intentions. Known for having a "memory", when the clear quartz crystal is embraced during meditation it holds on to and amplifies what you manifest. Helping cleanse and navigate headspace, this crystal holds properties that clears the mind for these new and growing intentions.
Jade is known to enhance energy, courage, and bravery. The deep green tone connects and resonates with the heart chakra, the energy center. Looking to avoid dips in energy or declines in your courageous spirit? Jade is the gemstone for you.
Moonstone is connected to feminine energy—it's thought to help enhance intuition, creativity, and emotional balance.
Rose Quartz is a love stone. Whether it be love for one's self, the ability to love another, or unconditional love as a whole. Deeply connected to the heart chakra, Rose Quartz is said to open and purify the heart which ultimately leads to love, friendship, and inner peace.
 
Purchase online and pick up in studio...  A quick and easy way to shop!